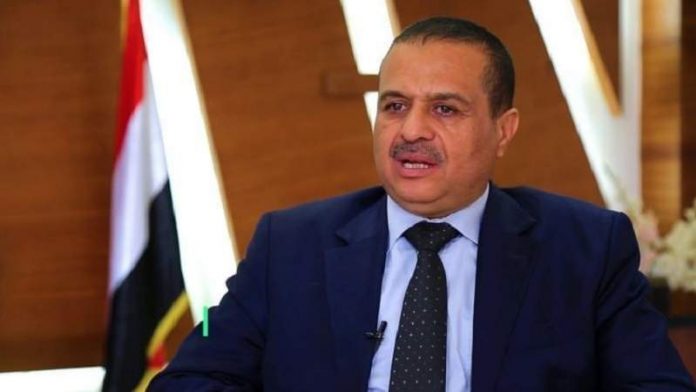 The Minister of Transport has warned of the catastrophic repercussions in the event of the explosion of the floating oil reservoir (Safer) on the Yemen's shore and the countries of the region in the Red Sea, which could extend to the Suez Canal.
The Ministers of Transport, Abdulwahab Al-Durra said, during his visit to the Maritime Affairs Authority in the port of Hodeidah: "The world is well aware of what it means to pollute the marine environment and kill marine life and the wealth of coral reefs and others, which was formed thousands of years ago in the waters of the Red Sea, in the event of an explosion in the floating tank Safer."
 He stressed the responsibilities of the United Nations to find a solution in providing help to save the floating tank. There is a need to avoid any major environmental catastrophic repercussions along the Red Sea, especially as funding has been provided by the donors, which exceeded seventy million dollars.
 He affirmed the ministry's readiness to provide all the necessary facilities for the success of the plans, programs and projects of the Corporation and the Authority, stressing to redouble efforts to continue the activity, maintain the level of existing projects, and expand its activities and investments.