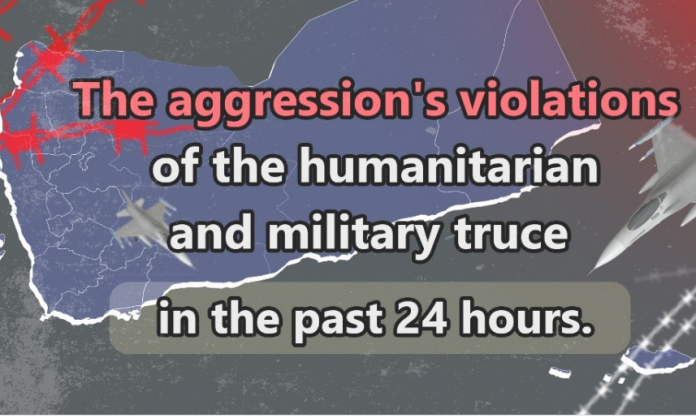 The Saudi-led aggression coalition forces have carried out 205 violations of the UN-brokered humanitarian and military truce for the last 24 hours.
A military source said the aggression's violations included the flights of the armed and spying reconnaissance drones, artillery shelling, shooting, and creating combat fortifications.
The sources affirmed that the breaches were carried out on citizens' houses and military sites of Sana'a forces in the provinces of Marib, Taiz, Hajjah, Jawf, Saada, Dhalea, Bayda, Hodeida, Jizan, and the border fronts.