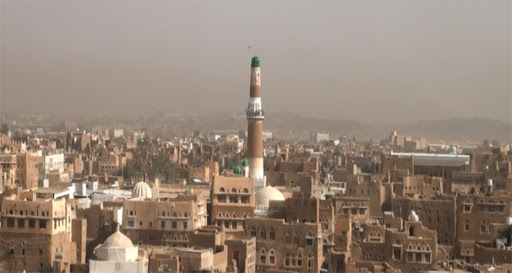 A mass rally took place in the city of Sa'adah on the occasion of the eighth anniversary of the September 21 Revolution, Wednesday morning.
The participants in the march carried Yemeni flags, freedom banners and pictures of the martyr leader Hussein Badr Al-Din Al-Houthi, and the Leader of the Revolution, Sayyed Abdulmalik Badr Al-Din Al-Houthi, as well as slogans for the occasion.
They chanted slogans of freedom in support of the revolution and condemning the aggression against Yemen.
During the march, words and poems were recited that referred to the radical change brought about by the September 21 Revolution, which overthrew the American tutelage, and how it saved the country from fragmentation and loss.
They refered to the state of lawlessness, assassinations, interruptions, looting, the spread of takfiri groups, the collapse of state agencies before the revolution, and the state of security and stability brought about by the revolution despite the aggression.
They praised the Armed Forces and their achievements at various levels, calling for more steadfastness to confront the US-Saudi aggression against the country until victory is achieved.