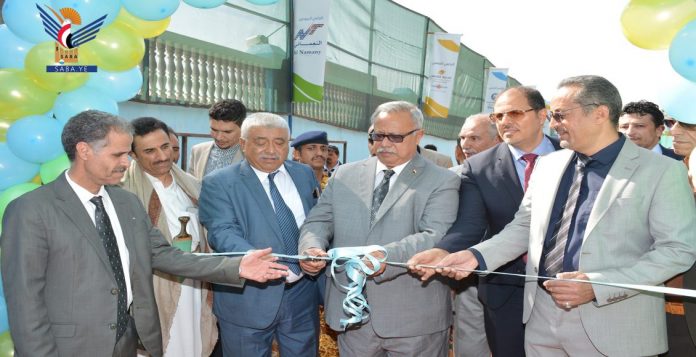 Prime Minister Dr. Abdulaziz bin Habtoor and Minister of Agriculture and Irrigation, Abdulmalik Al-Thawr inaugurated on Monday in Sana'a the exhibition of solar energy, modern irrigation and agricultural supplies, which is organized by the International Exhibition and Conference.
The Prime Minister and Minister of Agriculture and Irrigation and the guests toured the sections and pavilions of the exhibition, which will be held on 19 – 27 September, with the participation of a number of solar energy system companies, modern irrigation system factories, financing banks, the Agricultural Cooperative Union, a number of government agencies and the private sector.
Dr. bin Habtoor praised the activities and events held by businessmen and representatives of the national companies that stayed steadfast despite the aggression and siege.
The Minister of Agriculture confirmed the Ministry's readiness to provide all necessary facilitates and support to the local industries in the renewable and alternative energies field.
Al-Thawr noted the importance of these exhibitions in introducing the new in the field of solar energy and spreading awareness of its use as one of the alternatives to electric energy and benefiting from it in generating energy in various fields, especially agricultural uses.
He called on farmers to benefit from the new techniques in the solar energy and modern irrigation fields.