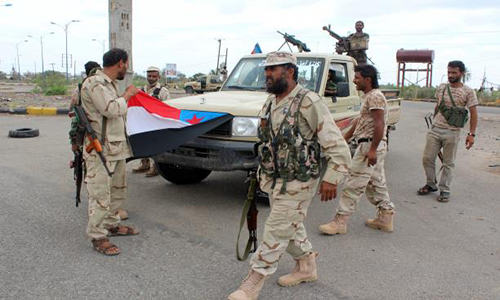 Islah media outlets indicated that the party would use all possible means to confront what it described as the Emirati aggression against its factions.
Islah's Balqis TV said in a report monitored by the "Yemeni News Portal", that the leaders of the Emirati factions in the governorates of Shabwa and Hadramout are the reason behind the inflamation of the situation and the outbreak of fighting.
The presidential report called for the swift dismissal of all the military leaders of the Transitional Council and its various factions, stressing that their forces will not wait any longer and will work to end the crisis from its roots, in an explicit threat to liquidate these leaders, a scenario that the coalition factions have become accustomed to in their internal battles since its inception.
The threats come, in the wake of the return of the series of mutual liquidation between the coalition factions in the southern governorates, following the targeting of many of its leaders in Shabwa, Hadramawt and Abyan.