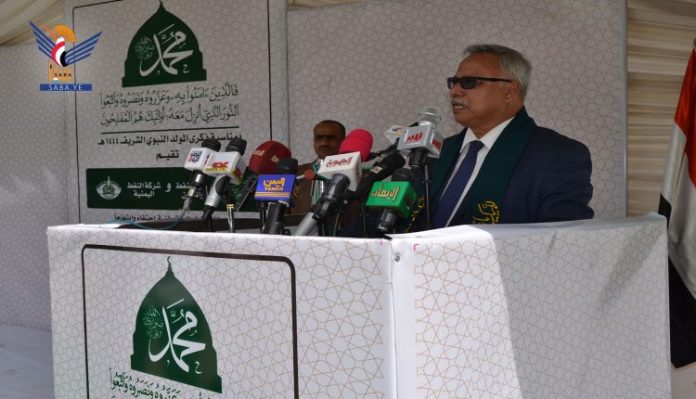 Prime Minister of the Salvation Government Dr. Abdulaziz bin Habtoor considered on Thursday the recent Security Council statement on Yemen irresponsible and unacceptable that expresses the viewpoint of the US-Saudi aggression on Yemen, blaming the coalition and the United Nations for the failure of the truce.
"If the salaries and the lifting of the blockade on the airport and the port are extreme in the view of the Security Council, then let the whole world record that we are extremists for the rights of our people," bin Habtoor said in a statement to Al Masirah TV correspondent.
He added that civil and military employees are subject to the Civil Service Law. "We do not have systems that allow the salary issue to be divided, as Washington proposes."
The Prime Minister stressed that the countries involved in aggression, the weakness of the United Nations and its envoy, and the global hypocrisy are the ones who bear the failure of the truce.
He stressed that the entitlements and interests of Yemenis are not negotiable.
"The equation is different and there will be no truce unless the rights of our people are recognized," he added.
Media affiliated with the countries involved in aggression has reported that the UN Security Council stressed that Sana'a's "extremist" demands in the last days of negotiations to extend the truce in Yemen has impeded the efforts of the United Nations to broker the agreement, "risking negative consequences."