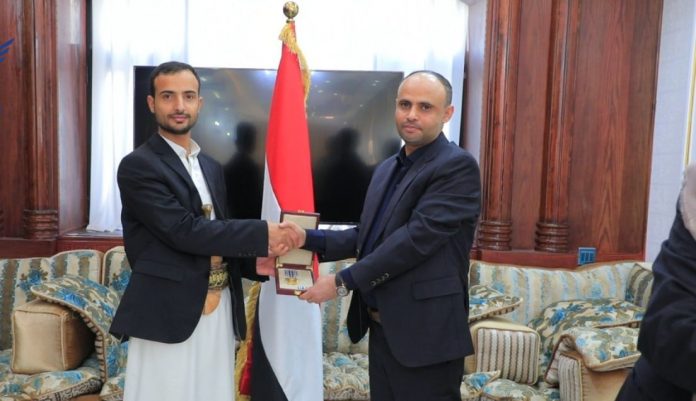 President of the Supreme Political Council – Higher Commander of the Armed Forces – Field Marshal Mahdi al-Mashat on Saturday honored Martyr Leader Hussein Badr al-Din al-Houthi's family, on the anniversary of his martyrdom.
During his visit to the martyr leader's family and his meeting with al-Houthi's sons and brothers, President al-Mashat praised the martyr's commendable acts and his Quranic life march in defending the issues of the nation and confronting the global tyranny and arrogance forces.
He emphasized that the methodology of the martyr leader and his great Qur'anic project restored the nation's freedom, dignity and strength, and get  rid of the tutelage and dependence on the outside.
The President indicated that the martyr leader's annual anniversary is a station to look attentively at his life path and to follow in his footsteps.