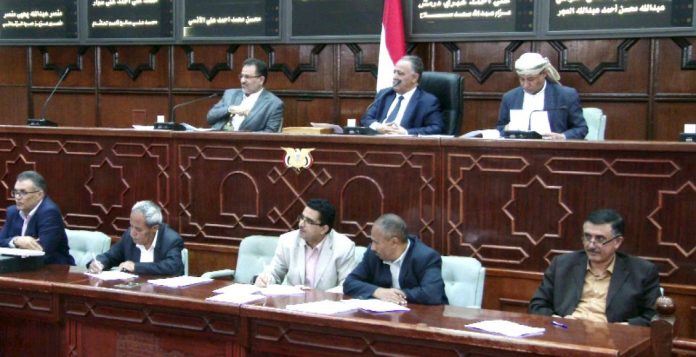 The Parliament of the Republic of Yemen, based in Sanaa, renewed on Saturday its condemnation and denunciation of the heinous and repeated crimes and massacres committed by the Zionist occupation forces against the Palestinian and Syrian people.
In a statement issued today in its session chaired by Speaker Yahya Ali Al-Ra'i, the Parliament deplored the silence of the international community regarding the crimes and massacres the Palestinian people are subjected to by the Zionist enemy.
The statement noted that the international community does not move a finger except when it comes to responding to crimes and violations by this or that party in the axis of resistance, boycott, and opposition.
The Parliament stressed the importance of unifying the positions of the Palestinian factions and the countries of the axis of resistance to respond by all possible means to the crimes of the Zionist enemy, which would only be deterred by force and confrontation.
The Parliament's statement called on the Arab and Islamic peoples and the free people of the world to support the Palestinian resistance and all its factions with money and weapons.
It also called on the international community, the Security Council, and the United Nations, to intervene urgently to stop the barbaric attacks launched by the Zionist occupation forces against the Palestinian people.