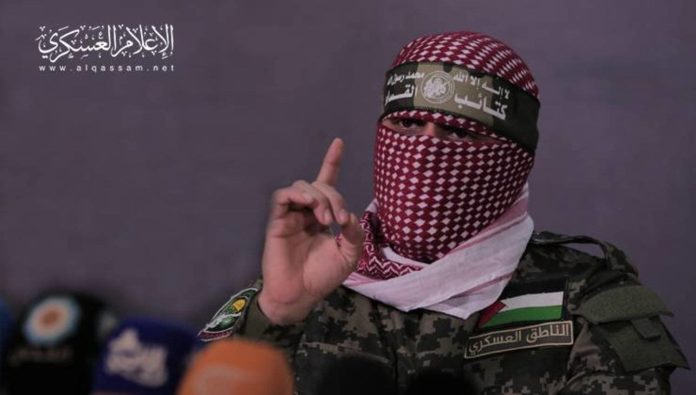 Spokesman for the Al-Qassam Brigades, Abu Obaida, affirmed that resistance fighters have hit 62 Israeli military vehicles in the last four days in the Gaza Strip.
"During the last four days, our fighters managed to destroy 62 (Israeli military) vehicles," he said.
He also pointed out that nine Israeli soldiers were killed in two separate operations in the Gaza Strip.
"Yesterday, our fighters managed to destroy an apartment in which special (Israeli) forces were holed up in Beit Hanoun. Our fighters were able to finish off all the occupation soldiers who were stationed inside a building in Beit Hanoun."
"We killed nine Israeli soldiers, destroyed two military vehicles, destroyed an apartment in which enemy soldiers were holed up, and killed those who were in it."
Abu Obaida pointed out that while al-Qassam fighters are in the field pursuing the enemy forces and vehicles, the Israeli occupation continues its violations and crimes against premature babies and civilians.
He also pointed to the Israeli incursion into Shifa Hospital, saying that "What [Israeli Prime Minister Benjamin] Netanyahu is looking for at al-Shifa is risible."
He termed the Israeli operation targeting the hospital as a "search for a mirage."
"The incursion of enemy forces into Shifa Medical Complex is a scandal to the international system," he added.
Addressing the Israelis, Abu Obaida said: "We say to the enemy's public (the Israelis) that news of your dead soldiers in the field will reach you sooner or later."