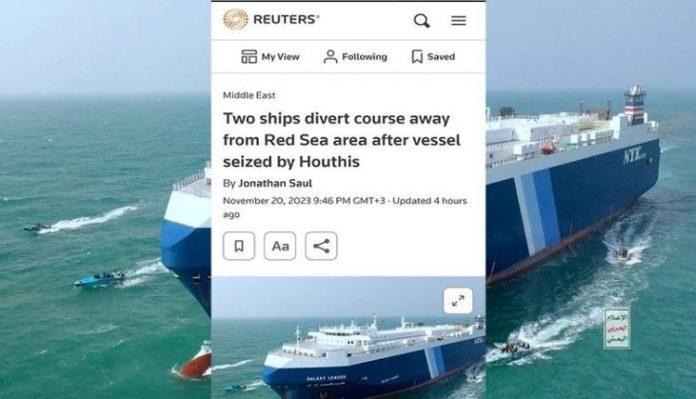 Ships tracking data and maritime security companies showed that two commercial ships linked to the same ship that Yemeni armed forces had sized have diverted their course in the Red Sea and the Gulf of Aden, according to Reuters.
Two commercial ships that diverted their course in the Red Sea and Gulf of Aden were connected to the same maritime group whose vessel was seized by Yemen's Houthis, according to shipping data and British maritime security company Ambrey.
The two other ships also listed as commercially managed by Ray Car Carriers, "Glovis Star" and "Hermes Leader", diverted their sailing routes on Sunday, Ambrey said on Monday.
The "Hermes Leader" had set a course to sail south of Nishtun in Yemen when it diverted its journey.
The vessel continued to sail back to where it had come from, providing a new AIS destination as Hambantota, Sri Lanka. The vessel incurred a minimum four-day business disruption and sailed an additional 1,876 nautical miles.
The "Glovis Star" drifted for a number of hours in the Red Sea before continuing its journey, AIS ship tracking data showed on Monday.