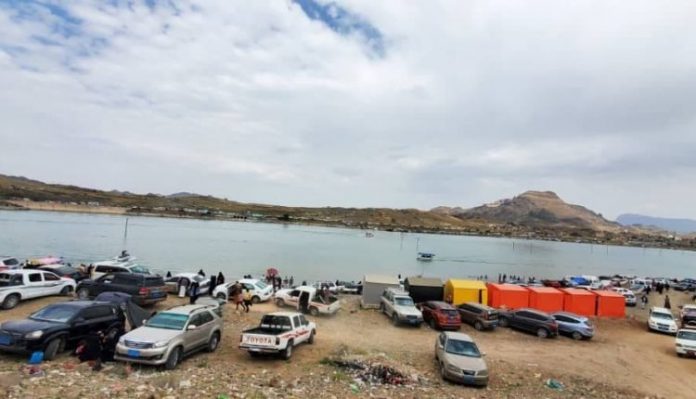 The civil defense team on Thursday, in cooperation with Public Health Bureau and local residents rescued two children from drowning in dams in Sana'a province.
Dr. Khalid al-Montaser, director of the provincial health office, told Saba news agency that a 12-year-old boy and an 11-year-old girl were rescued from a drowning in the Shahk Dam in Khawlan district and Rejam dam in Bani Hashish directorate in Sana'a.
He said the children were in good health after the medical team took medical action and immediately transferred them to the hospital.
Al-Montaser pointed out that the two children are from families coming to visit the dams in Sana'a governorate to spend Eid al-Adha vacation.
He praised the efforts of field teams stationed in tourist sites under the supervision of the provincial leadership to provide protection to visitors.
Dr. Al-Montaser called on citizens to exercise caution and abide by instructions  and not to swim in dams and waterfalls in order to preserve their lives and the safety of children from drowning in dam waters.