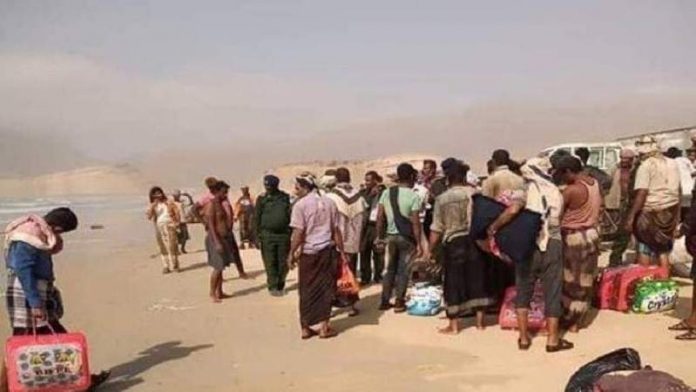 The Ministry of Fisheries condemned Friday the acts of forced displacement of the residents of Abd al-Kuri Island by the US-Saudi-Emirati aggression, expelling them from their homes and displacing them to other places.
Considering the island as one of the most important islands of the Socotra archipelago, it demanded the exit of the forces of the aggression coalition, from all Yemeni lands, islands and coasts, and not to displace citizens from their homes, according to Saba news agency.
The ministry blamed the Security Council, the United Nations, and its human rights organizations for its silence regarding the forced displacement of the people of Abdul-Kuri Island, calling on the free people of the world to take serious action and stand up against the heinous crimes that the people of Yemen are subjected to.
The Ministry of Fisheries called on UNESCO and environmental protection organizations to carry out their duty regarding the looting of the Socotra archipelago and the destruction of its natural and marine environment and the unique vegetation cover that characterizes the archipelago as it is listed on the World Heritage List.
It stressed the right to pursue and prosecute the countries of the US-Saudi aggression for the crimes and violations they committed, which will not be subject to a statute of limitations