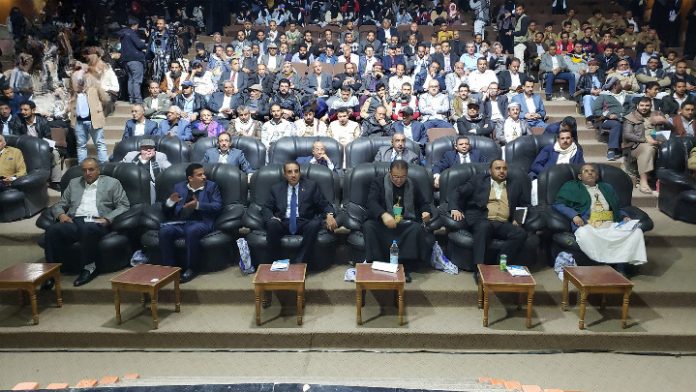 Activities of the Second National Conference for Voluntary Work began on Monday in Sanaa, organized by the Ministry of Social Affairs and Labor in cooperation with the Social Service Department at Sana'a University.
At the opening, Deputy Speaker of the Parliament, Abdulsalam Hashwal, stressed the importance of voluntary work in strengthening steadfastness in the face of the Saudi-led coalition that wagered on the overthrow of the Yemeni state.
He pointed out that the voluntary work thwarted all bets and strengthened the steadfastness of the home front.
For his part, the Deputy Prime Minister for Defense and Security Affairs, Lieutenant General Jalal Al-Rowishan, called for concerted official and popular efforts to promote volunteer work, indicating the interest of the revolutionary leadership and the Supreme Political Council in voluntary work and charity in order to enhance the societal role.
Undersecretary of the Social Development Sector, Ali Saeed Al-Razami, confirmed that the convening of the conference is an extension of the first national conference organized by the Ministry last year and a continuation of efforts to deepen the culture of volunteer work in the country.
He pointed out that the ministry has prepared the regulations for voluntary work and an annual plan for the next year.