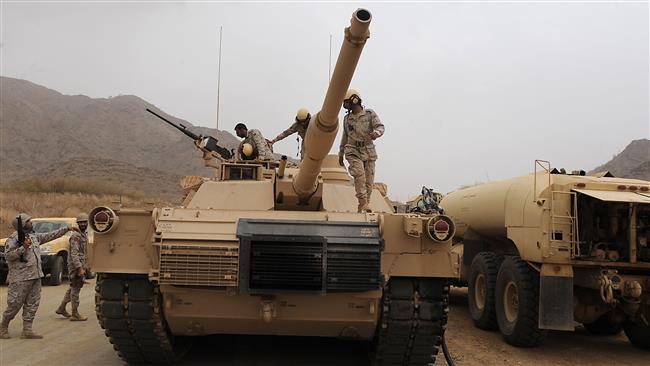 Althawra Net
A military source said that the Yemeni Army and Yemen's Ansarullah fighters have destroyed an Abrams tank during a retaliatory attack deep within the Saudi territory.
A Saudi soldier was also killed after Yemenis troops fired salvos of rockets at army positions in the southwestern region of Jizan, Yemen's al-Masirah television network reported Sunday.
The soldier's death has been confirmed by the Saudi Interior Ministry.
Several Saudi military bases and camps also came under fire in the kingdom's southwestern Najran region.
Yemenis conduct such raids in retaliation for Saudis' relentless attacks on the impoverished nation, carried out on a daily bases since March without a UN mandate.
According to the latest tally, more than 7,000 people have lost their lives in the Saudi strikes, and a total of nearly 14,000 have been injured.