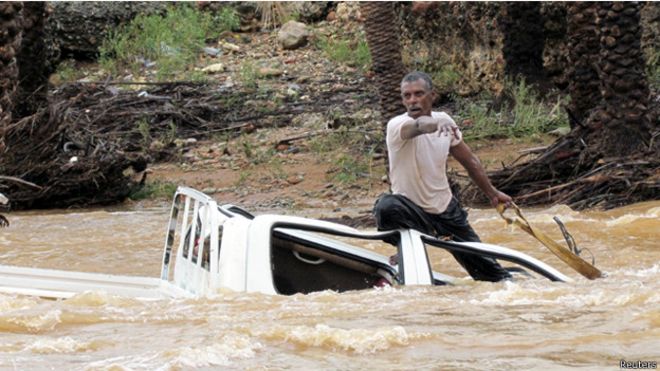 Althawra Net
A rare tropical cyclone is bearing down on the Yemeni mainland bringing hurricane-force winds, heavy rain and powerful waves.
Photos and videos posted online showed water pouring through the streets of the southern coastal city of Mukalla.
The city is controlled by al-Qaeda and the BBC correspondents say it is ill-equipped to deal with a disaster.
Earlier, Cyclone Chapala hit the remote Yemeni island of Socotra, killing at least one person. Many residents there took shelter in schools and caves.
Chapala is believed to be the most powerful storm that Yemen has seen in decades.
The UN's World Meteorological Organization described the cyclone as "extremely severe", and said that sea conditions around the centre of the storm were "phenomenal".