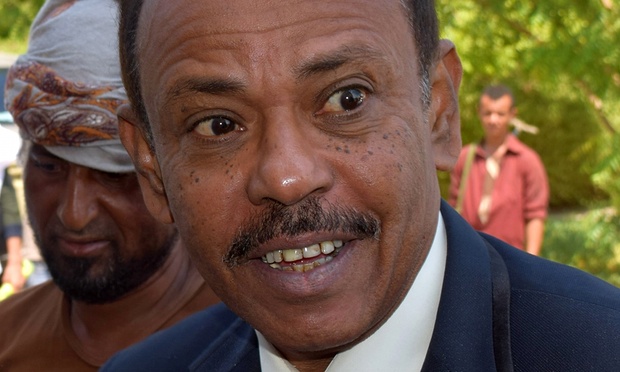 Althawra Net
A car transporting the governor of Yemen's southern province of Aden, Jaafar Mohammed Saad, burns in flames after being struck in a rocket-propelled grenade attack in Aden, Yemen, on December 6. 2015.
Yemeni security officials say governor of the embattled southern province of Aden has been assassinated after his convoy came under a rocket-propelled grenade attack.
The officials, speaking on condition of anonymity, said the incident took place when Jaafar Mohammed Saad was travelling with his entourage in the Tawahi district of the port city of Aden, situated 346 kilometers (214 miles) south of the capital, Sana'a, on Sunday morning.
They said several members of his convoy also died in the act of terror.
The development came only a day after unknown gunmen assassinated the chief of the Aden-based anti-terrorism court, Mohsin Alwani, along with four of his bodyguards close to a market in the Mansoura neighborhood of Aden.
The gunmen managed to flee the scene after the drive-by shooting.
Also on Saturday, unidentified armed men fatally shot a senior intelligence officer in Aden.