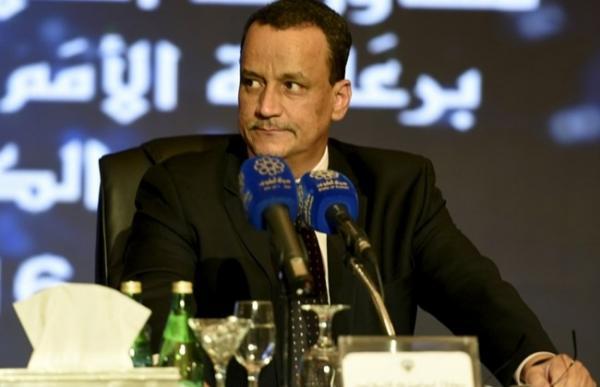 Al-Thawra Net
The UN special envoy says a number of "difficult matters" remain unresolved to clinch an accord between Yemen's warring parties during ongoing UN-brokered talks in Kuwait.
United Nations Special Envoy to Yemen Ismail Ould Cheikh Ahmed said during a press briefing in Kuwait City on Sunday that some progress had been achieved in the talks between representatives of Yemen's Ansarullah and delegates loyal to Saudi-backed resigned president Abd Rabbuh Mansur Hadi.
The envoy declined to elaborate on any progress made during the talks which began on April 21, "now, we have an opportunity to reach a peaceful settlement, the progress we have made on some points makes us optimistic," the UN envoy said, adding, "But there remains some difficult matters, the problem is reaching a clear political agreement."
The remarks come as foes have made no significant progress other than a preliminary agreement to release half of the prisoners before the start of the Muslim fasting month of Ramadan in the first week of June.
The ongoing peace talks on Yemen have failed to establish peace as delegations trade accusations of violation of ceasefire that took effect on April 11.
They are also being held against the backdrop of incessant airstrikes by Saudi warplanes against its impoverished neighbor.
In the latest aerial aggression, several people are feared killed as Saudi warplanes bombed civilian targets across Yemen's Saada, Sana'a and Ma'rib provinces, despite international warnings about deteriorating humanitarian crisis in the war-hit country.
Ansarullah has accused Saudi Arabia and its mercenaries of constantly violating the truce agreement across the country.