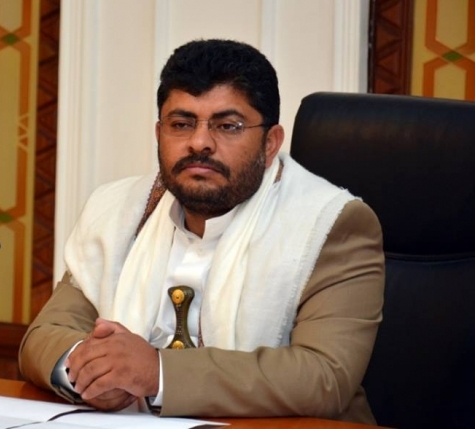 Al-Thawra Net
The head of the supreme revolutionary committee Mohammed Ali al-Houthi ordered the governor of Taiz to form a committee to communicate with the injured people in Taiz province, who have been misled by the Saudi aggression supporters.
Al-Houthi said that the duty of the committee is to contact the injured who want to take treatment in the public hospitals in the capital of Sana'a, Ibb or Taiz which are under the control of the Yemeni army and Popular committees
Al-Houthi emphasized on the importance of putting mechanism to ease their access for treatment.
The injured people in Taiz appealed the revolutionary committee for help after the forces of aggression and their mercenaries left them without help.