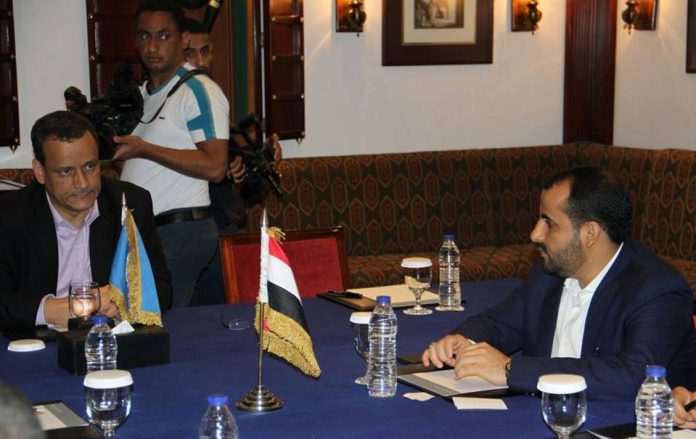 Al-Thawra Net
Mohammed Abdel-Salam, the official spokesman of Ansarallah, said that he discussed the 72-hour ceasefire with the UN envoy Ismail Ould Cheikh during their meeting Omani capital of Muscat.
Abdel-Salam confirmed  that the truce must  include a halt to all military actions on land, sea and air lifting the air embargo and the return the flights to Sana'a airport.
He added that the United Nations have to clarify its rejection of moving  the central bank and changing  the governor  (Bin Hammam) to the  public opinion, not just in their private meetings.
" We must rely on a comprehensive solution that officially submit by the United Nations as a basis to enter into direct discussions to formulate a comprehensive and final agreement," Abdel-Salam added.