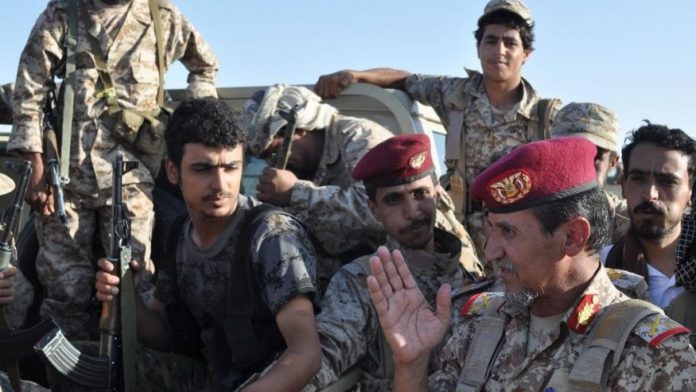 Al-Thawar Net
Yemeni army troops and Popular Committees launched attack against the Saudi mercenaries deployed in the Sirwah district of the western province of Ma'rib on Friday, killing three high-ranking commanders, identified as General Abdulrab al-Shadadi, Shayef Ameri, and Ali Hamisi, Yemen's al-Masirah television reported.
Military source confirmed that the pro-Saudi general Abdulrab al-Shadadi was appointed by Hadi as the commander of the third military region in Marib province.
Al-Shadadi considered one of the most high-ranking general loyalist to Saudi-led coalition, "dozens of Saudi officers and soldiers were also killed in the attack," the source added.