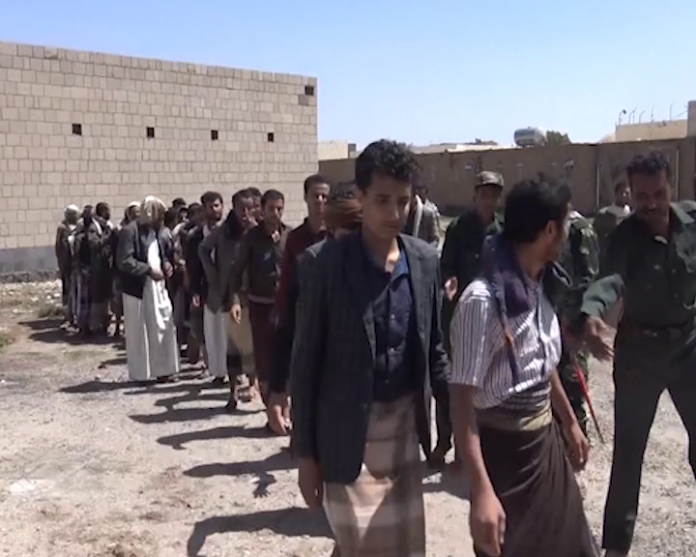 Al-Thawra Net
May 27th, On the occasion Of the holy month of Ramadan, the release processes of mislead people were carried out during of May, bringing the number of released to more than four hundred, according to the amnesty decree issued by the Supreme political Council .
On the sixteenth of the current month, sixty of mislead people were released in Taiz province. Two days later, one hundred and forty-five were released in Al-Bayda province as well as fifty others were released in Dhamar province, and the amnesty commission in Hajjah  province  has released twenty- one of mislead people were  involved with aggression within the polarization situation.
On the 23rd of the same month, the amnesty commission in Ibb province released seventy detainees who had been mislead by the Saudi-American mercenaries , and another seventy mislead people were released in Hodeida province  on the occasion Of the holy month of Ramadan in response to the directives of the leader of the Revolution, Sayed Abdulmalik Badruddin al- Houthi.
Those released were arrested while they were on their way back from the front lines of the mercenaries from different fronts after their pledges and guarantees; they were released to return to the homeland and to their families with the coming of the holy month.
As the United Nations continues to be unable to solve the humanitarian file concerning prisoners and detainees, the Humanitarian initiatives by the Yemeni Army and Popular Committees take the lead, reflecting the commitment to humanitarian principles and Yemeni values and respect for the sacred months.