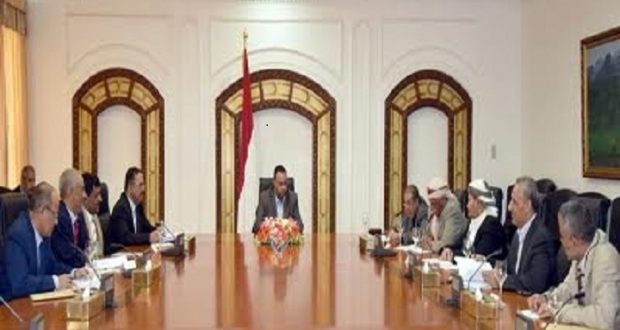 Al-Thawar Ne
May 16th, The Supreme Political Council held its regular meeting today headed by Saleh Ali Al-Samad, the head of the Supreme Political Council, in the presence of his deputy, Dr. Kassem Lubaza.
The council discussed the latest development of  the epidemiological situation of cholera and its consequences on the lives and health of citizens in Yemen's provinces and the measures that should be taken.
The meeting reviewed the preliminary results of spreading the epidemic on the country and the measures that should be taken by the concerned authorities to identify the primary sources and to ascertain the aspects related to the potential of its spread by an active elements or as a result of a biological war by the US-Saudi aggression after its failed to target the steadfastness of the Yemeni people and break its will.
Moreover, The Supreme Political Council holds the UN security Council, the five permanent members of the United Nations ,the KSA- UAE  aggression' tools and who are responsible for the catastrophic situation in Yemen that has reached all political of economic and social levels which will reflect its negative impacts on overall security situation in the region.
The President called on the National Salvation Government to stay in permanent sessions actively with full capacity in the operating rooms.