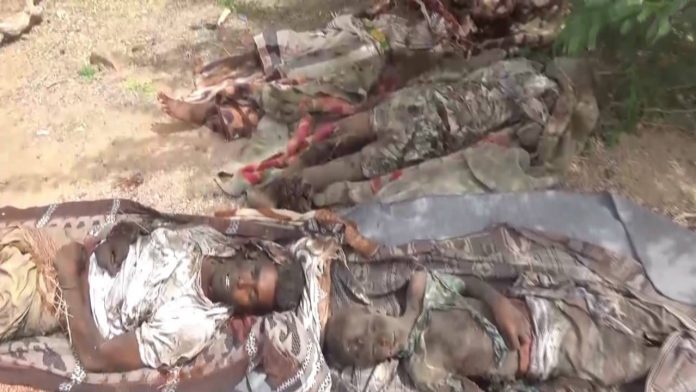 Al-Thawra Net
At least fifteen civilians were killed including children and women by the Saudi -American aggression warplanes targeted their house in Yakhtil area of Mokha district.
The deputy director of Health Bureau in Taiz province, Dr. Wathiq Mohammed al-Faqih said that aggression warplanes targeted the house of the citizen Abdual- Halabi formal- Halabiya'a   village of al- Zhari district, resulting deaths of seven children and eight women of the same family.
He indicated that the Saudi-American aggression warplanes continued to fly over the region, preventing paramedics to rescue of the victims of this horrific massacre.
Dr. al-Faqih strongly condemned the constant deliberately targeting of citizens and committing heinous crimes by the Saudi- American aggression warplanes.