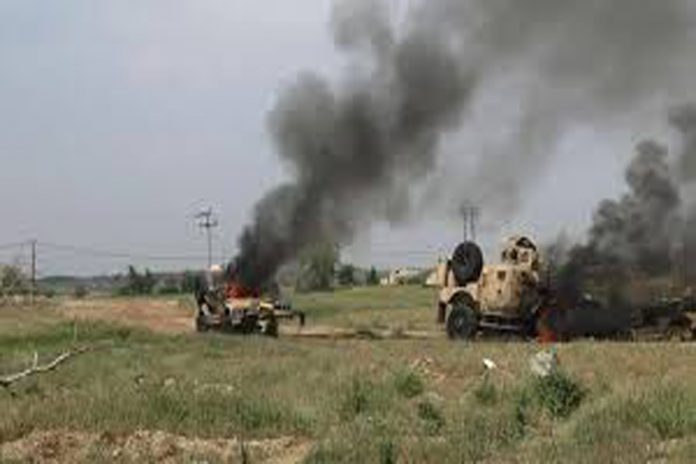 Al-Thawra Net
The heroes of the  army and  popular committees stopped an  attempted to  creep by the  invasion forces and their mercenaries north of  Midi desert .
A military source confirmed the death and injury of large numbers of Sudanese invaders , mercenaries and the destruction of military equipment  as they tried to move towards the positions of the army and committees north of Midi desert .
The source pointed out that the failed attempt to creep by  aggression towards the north of  Midi desert continued from yesterday night until  morning with the participation of military aircraft, Apache and reconnaissance planes .
The source said that the Saudi leadership supervised the attempt to creep by the  forces of aggression north of Midi desert to raise the morals of the Sudanese and  their mercenaries after refusing orders and stopped  from progress .
The heroes of the army and popular committees made the desert of Midi a mass graveyard for  the forces of invasion and their mercenaries, who are falling  by dozens dead  ,wounded and prisoners