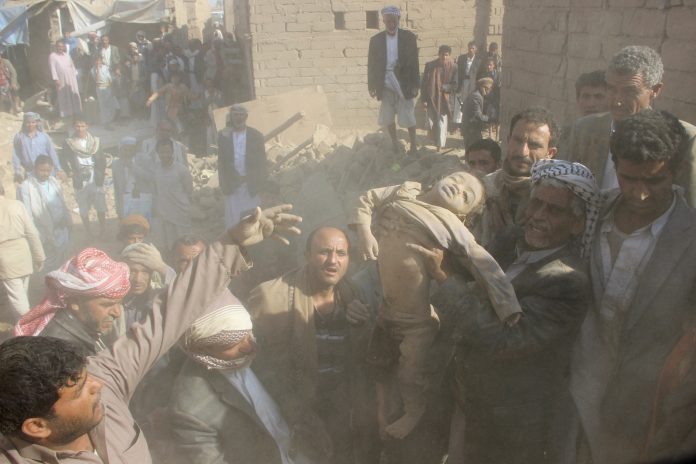 Al-Thawra Net
A number of citizens were injured as a result of raids launched by the US-Saudi aggression on Sa'ada province .
A security source pointed out that the aggressive air force targeted with a number of raids in Mnupah directorate resulting in the injury of 4 citizens in with different  as a preliminary result .
The source added that the aggression warplanes launched a raid on Razih directorate while various areas of the directorate were bombed in  indiscriminate manner  by  Saudi  missile and machineguns .
The Saudi American aggression coalition intensified its attacks  during the past few days in the various governorates of the republic in conjunction with the inclusion of its name  in the black list of killing children in Yemen by the United Nations .