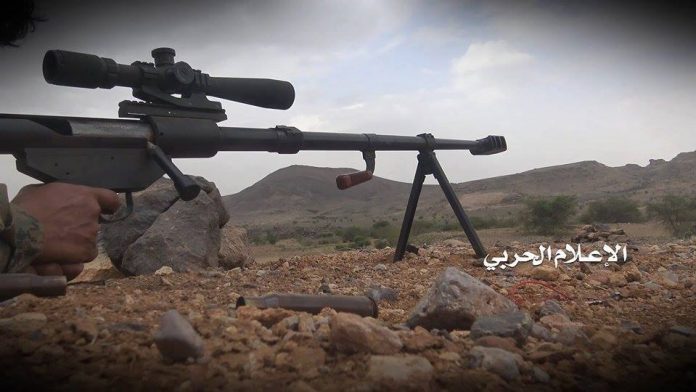 Al-Thawra Net
At least 91 of the Saudi-American aggression mercenaries were killed by the Army and popular committees in sniper operations at different positions in Sirwah and Nihem directorates over the past week.
A military source told Saba News Agency that the Army's sniper units were able to snipe 91 mercenaries, including their leaders in the two directorates of Sirwah and Nihem.
The same source indicated that the qualitative achievement for the sniper units to inflict heavy losses on mercenaries comes within the framework of military achievements by the army and popular committees' forces in different fronts.