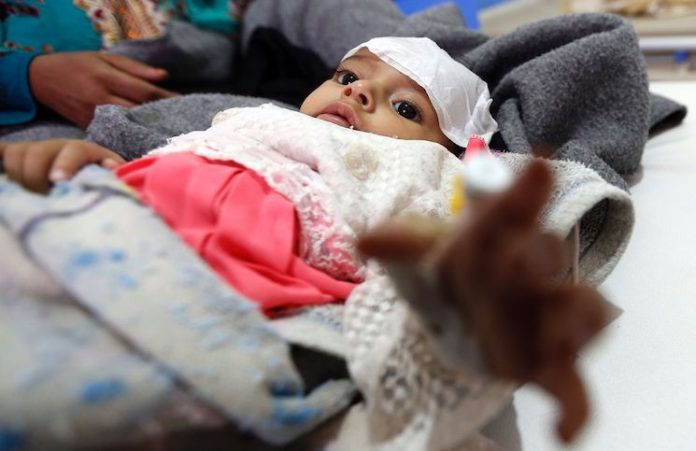 More than 11 million children are in need of humanitarian assistance in Yemen. That's nearly every child in the country.
A UNICEF report published earlier today titled Born Into War says that more than 3 million children have been born in Yemen since March 2015.
Nearly every child in the country is in need of humanitarian assistance and the organization is calling on the global community  to help ease the plight of Yemeni children.
More than half of the country's children do not have access to safe drinking water and an estimated 1.8 million are acutely malnourished, the report says.
256 of Yemen's schools in Yemen are reported to have been totally destroyed, denying up to 2 million children access to educational facilities.
Yemen is the poorest country in the Middle East and among the poorest in the world. A UNICEF representative in Yemen, Meritxell Relano, says children in the war-torn Arabian Peninsula are growing up knowing only war and conflict.
"Children in Yemen are suffering the devastating consequences of a war that is not of their making. Those who survive are likely to carry the physical and psychological scars of conflict for the rest of their lives," said Relano.
The UNICEF report, gives suggestions as to how the outside world can assist Yemeni children, including the lifting of sanctions on the imports of goods into Yemen. The organisation also said the international community should help pay the salaries of health workers and teachers while encouraging a peaceful settlement to a war that first broke out nearly three years ago.
UNICEF plans to raise €255 million to assist with the urgent needs of Yemen's civilians.