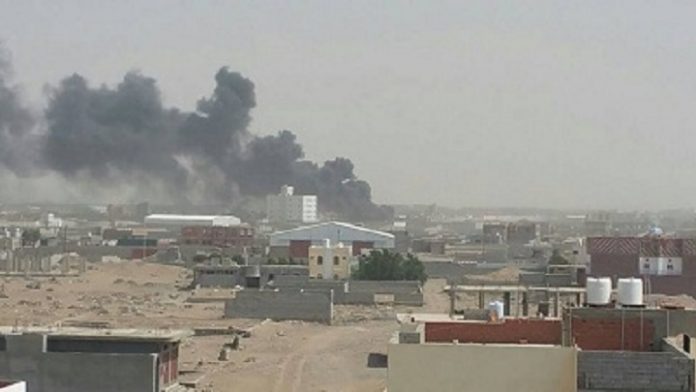 The forces of aggression continued to violate the cease-fire agreement in the province of Hodeidah and launched air raids on the province of Sa'ada during the past 24 hours.
A security source told SABA that the invaders and mercenaries fired 17 shells at the farms and property of the citizens in the mountain areas and south of the city of al-Tahita.
The source confirmed that an espionage plane was shot down while performing hostile mission north-west of Hyss.
The source said that the invaders and mercenaries shelled residential neighborhoods in the fiftieth street, and targeted Hodeidah airport with nine artillery shells.
The source pointed out that the aggression warplanes targeted with  eight raids different areas in the directorate of Kataf and two areas on the Al-Ammar district of al-Sufra'a and three raids on the Directorate of Sohar.