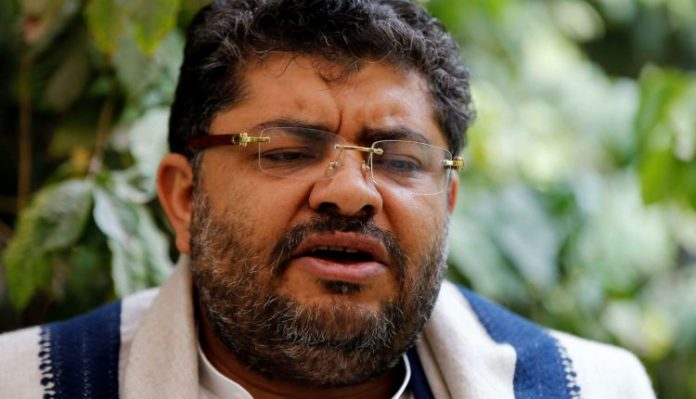 Al- Thawra Net
Member of the Supreme political council, Mohammed Ali al-Houthi has confirmed that Saudi crown prince Mohammed bin Salman's remarks to the media show a clear indication that the Saudis are rejecting the possibility of peace in Yemen.
In a statement to Yemeni News Agency (Saba), Mohammed Ali al-Houthi said that the Saudi-led aggression is a fundamental supporter of terrorist groups in Yemen.
"Those who review what is going on in the areas under occupation know with certainty that what is happening is not reconstruction but an increase of occupation through the militias affiliated with the coalition, and that they carry ideological orientations, whose first aim is demographic change based on superiority," he added.
He stressed that "the Saudi regime is the one who chose the military solution in Yemen and rejected any political solutions."
Mohamed Ali al-Houthi indicated that "the Islah negotiators and others said that those who are ordering them told them not to accept the solution in Movenpick or Taiz, are the Saudis."
"Bin Omar said that the aggression hindered the solution, and now you refuse to implement the Sweden agreement," Mohamed Ali al-Houthi said, aimed directly at MBS.
"Yemen, its army and its military, civil and security institutions are facing your US-Saudi-British-Emirati aggression and its allies in this war, classified as an illegal war [even] by [the US] Congress, he said, adding:
"What you have committed by these massacres and siege, which has produced the worst humanitarian crisis so far, would have been enough to awaken your noble feelings if you were a peace advocate".
"What the aggression has caused in terms of humanitarian crisis and destruction confirms its distance from Yemen's interests," he added.
Al-Houthi concluded: "The money provided to those in Riyadh hotels is a political bribe that has produced the buying of loyalties of a mercenary government. Our society is aware of this."