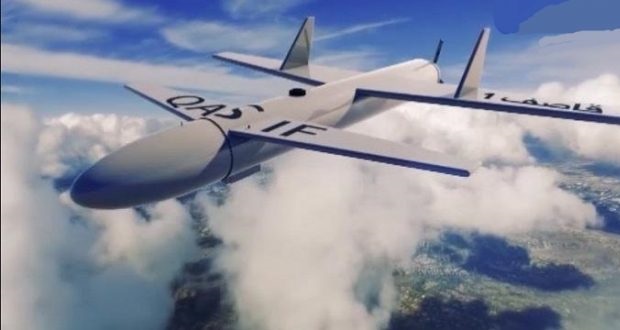 Al-Thawra Net
The Yemeni army backed by the Popular Committees have on Monday launched yet another wave of aerial attacks on Abha airport in Asir region, in the south of Saudi Arabia, a military official said.
The Air Force launched drone strikes, using several number of Qasif-K2 combat drones, targeting Abha Airport, which hit its target with high accuracy, the official added.
According to reports from Abha Airport, air traffic to and from the airport suspended following the attack.
The new air traffic attack came about 24 hours after Yemen had carried out earlier multiple broad operations targeting both Abha and Jaizan Airports in southwestern Saudi Arabia.
According to Brigadier Yahya Sare'e, spokesman of the armed force "the first attack targeted Saudi unmanned aerial vehicles' control and control rooms at Jizan airport, which hit its target with high accuracy."
"The second attack targeted the petrol station at Abha International Airport with a number of Qasi-K2 combat drones," he added.
He confirmed that the aerial attacks caused significant damages to both airports, putting the two airports out of service.
On June 12, the Yemeni army launched a missile attack on Abha airport with a cruise missile, targeting the control tower of the airport directly, causing its destruction and putting it out of service," the spokesman of the Armed Forces stated.
The attack also griped the attention the world to the tragedy of millions of thousands of Yemenis and hundreds of thousands of patients at home and abroad as a result of the full blockade of Sanaa airport by the coalition of aggression for the third consecutive year.
Riyadh has been using civil airports in the south of the Kingdom for military activities related to its aggression against Yemen, where it has set up a command center to control helicopters at the Jizan airport to carry out monitoring and raiding missions on Yemeni territory.
The Qasif-2K aircraft is a domestically produced combat drone which is manufactured in such a way that radar systems cannot capture and monitor it in advance. Upon attacking, the drone explodes at a height of 10 to 20 meters, scattering deadly shrapnel all around.