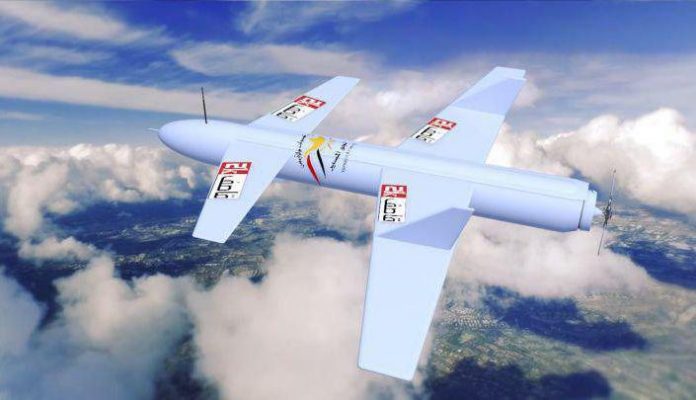 Al- Thawra Net
The Yemeni army has on Tuesday morning waged fresh aerial attacks on King Khalid Airbase in Khamis Mushayt, in southern Saudi Arabia.
Military spokesman Yahya Sare'e said that a number of Qasif-2K drones have attacked important military targets at King Khalid Air Base.
He also confirmed that the attack targeted radar systems and other important military positions at King Khalid Airbase.
He added that the attack on King Khalid Air Base hit its target with precision, causing heavy casualties.
Sare'e affirmed that the attack comes in response to to the crimes of aggression, its siege and its continued air raids on the Yemeni people, in which it has launched 23 raids over the past 24 hours.
This is the fourth operation waged by air forces of the Yemeni army on King Khalid Air Base in Asir region, southern Saudi Arabia.