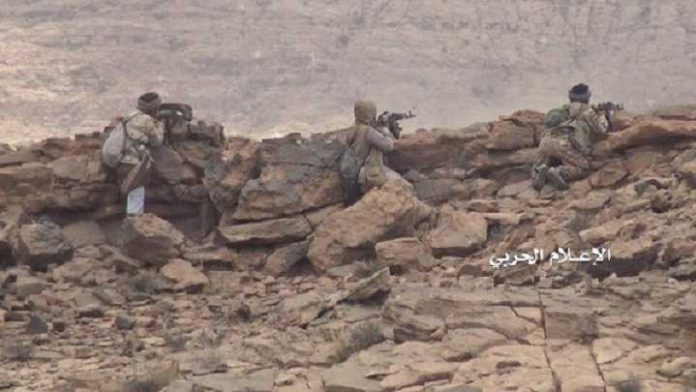 Units of the army and the popular committees took control of a number of positions and hills where the Saudi army mercenaries were stationed off Jizan.
A military source said that units  of the army and popular committees carried out a large offensive operation on the  enemy positions north of  al-Nar Mount, during which they were able to clear a number of positions and hills.
The source confirmed the continuation of military operations in various governorates of the Republic until they are cleared of the forces of the US-Saudi invasion and its  mercenaries .