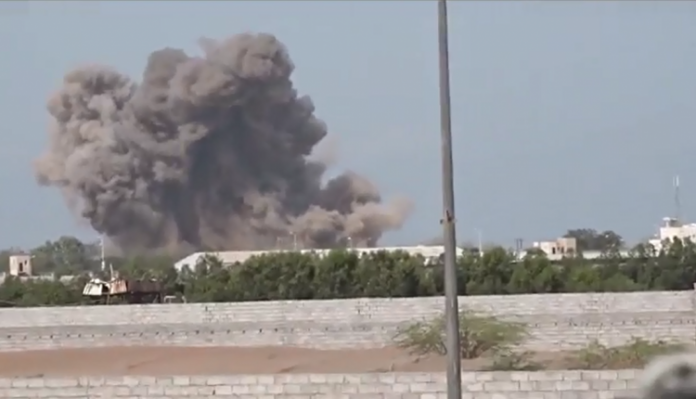 45 African migrants were killed and wounded  in the Saudi artillery bombardment on the Mnupah in Sa'ada, and the aggression forces  continued to escalate and breach of the ceasefire agreement in the province of Hodeidah during the past 24 hours.
A security source in Sa'ada said that the Saudi enemy targeted African migrant gatherings in the market of al-Raqou in the border directorate of Menpah with several artillery shells that killed 10 and wounded 35 others.
The source added that the  aggression warplanes carried out 5 raids on the border directorate of Al-Zaher, while populated villages in the border directorates of Razih and Manbeh were bombed by Saudi missiles and artillery.
In Hodeidah province, a security source confirmed that 3 children and an elderly woman were wounded by artillery shelling of the aggression forces targeting their homes in Al-Jah Al-A'la area.
The source said that the forces of aggression bombed heavily and medium caliber on the area of ​​al-Jah, and targeted houses and property of citizens in the besieged city of al-Durhimi  by artillery shells with heavy and medium weapons .
The source condemned the continuation of the brutal US-Saudi aggression coalition and the mercenaries in breaching the ceasefire agreement in Hodeidah and targeting civilians and populated areas in light of the defective international silence.