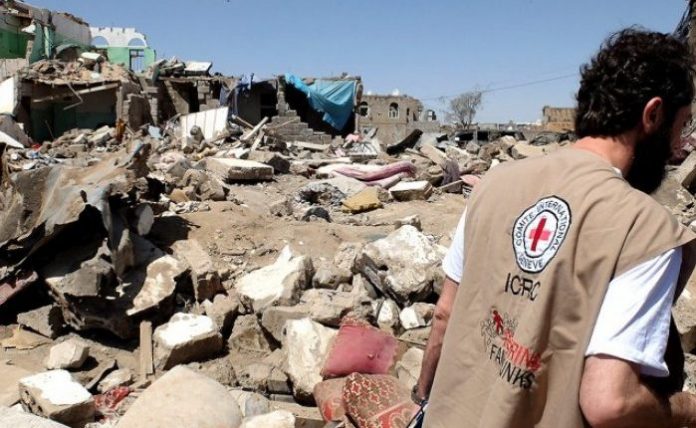 Al- Thawra Net
The New York Times Newspaper reported that the Saudi-led coalition is responsible for 72 attacks on medical facilities in Yemen, stressing that three members of the Security Council were complicit in the war and that such attacks could be considered war crimes.
In the report published on Thursday, the newspaper indicated that the United States, Britain and France are complicit in the war in Yemen and continue to supply Saudi Arabia with weapons to increase the suffering of Yemenis.
The last missile of the U.S.-backed Saudi-led coalition destroyed a medical Facility in March at the entrance to the Kitaf Rural Hospital in Saada governorate, killing four children and a health worker.
"For the sake of every Yemeni family, we call for an immediate halt to attacks on medical facilities and civilian infrastructure,"  said Abdulrahman Jaloud, director of the Denmark-based group.
Saudi Arabia is fighting the Houthis [the term used by imperialist sources to refer to Ansarullah and by extension the entire National Salvation Government] in Yemen, but the bloody war has reached a dead end and has led to one of the world's worst humanitarian crises, the Newspaper said.
Saudi airstrikes hit schools, hospitals and weddings, killing thousands of Yemeni civilians, it added.