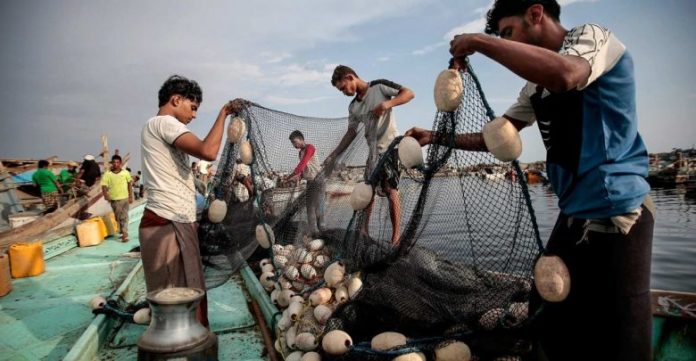 Ministry of Fisheries has condemned the UAE looting and tampering with Yemen's fish wealth.
According to Saba News Agency, the ministry stated in a statement that the UAE had looted thousands of tons of rock lobsters by illegal methods.
 The statement referred to the UAE's exploitation of the aggression on the country and the complicity of mercenaries to carry out these assaults by fishing during the breeding season of this rare and endangered fish, in which it is prohibited to fish.
The statement added that the UAE uses hunting methods that kill young and female rock lobsters.
The statement noted that the poaching of rock lobsters continues and is smuggled into the Emirati factory in a way that reveals the reality of this country and its malicious projects in controlling and seizing Yemen's capabilities.