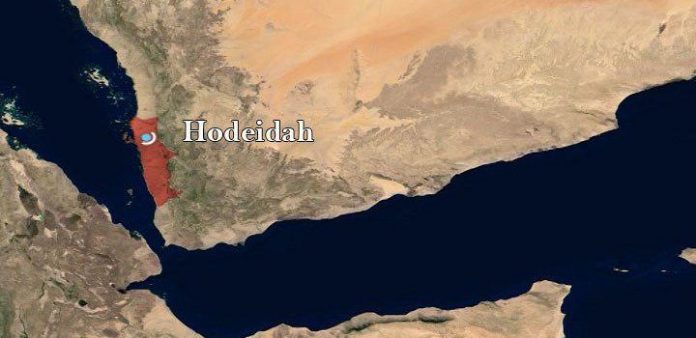 Two children were killed and four other citizens, including a woman, were wounded by remnant of a cluster bomb dropped by the US-Saudi aggression in Hodeidah governorate.
It is noteworthy that the remnants of the US-Saudi cluster bombs have claimed the lives of hundreds of innocent citizens since the first day of the aggression.
The Ministry of Human Rights condemned the US-Saudi crime in which Al-Sabah neighborhood in Sana'a governorate was targeted by cluster bombs, destroying a house and injuring a citizen and three members of his family.
The Ministry indicated that the coalition of aggression used thousands of cluster bombs in various governorates, which result in killing or injuring civilians after their use. "The fact that many of the cluster munitions branching from the original bomb do not explode the moment they hit the ground; It makes the citizens of that area a target of killing and injuring," the statement explained.
Thousands of civilians, most of them children and women, were killed and wounded by the explosion of cluster bombs dropped by coalition in various governorates since March 2015. Also this morning, a citizen was seriously wounded by remnants of a cluster bomb explosion in Bani Sayyah district of Razih district.
The Ministry held the countries leading the aggression against Yemen, the US and Saudi Arabia and their mercenaries, responsible for all crimes and violations committed against the Yemeni people since March 2015.
The Director General of the Executive Center for Mine Action, Ali Safra, revealed the statistics and damage of cluster bombs that were used in the Saudi-led aggression against Yemen. In a statement to Almasirah, Safra said that the center has accurate statistics and there are 8 types of cluster bombs that have been used in Yemen. They were made by the United States, Britain and Brazil.
He explained that there are 13 types of cluster bombs that do not carry any data for their manufacture, and they hit several areas, such as the ones that hit the draft farms in Hajjah Governorate.
He added that the statistics of cluster bombs discovered in separate areas of the republic amounted to 3179 cluster bombs. "Statistics of victims of cluster bombs reach more than 1,000, most of them women and children, and most of them are in agricultural and grazing areas," he said.
The Director of the Executive Center for Mine Action confirmed that 9 governorates got most of the strikes of cluster bombs, including Sa'ada, Hajjah, Sana'a, Hodeidah, Al Jawf, Amran, Al-Mahwit, Dhamar and Taiz. "According to international standards, 991 percent of cluster bombs are destroyed in place, and our center faces a major problem for several reasons," he said, pointing out that a new type of these bombs is being dealt with and the United Nations has not provided us with the materials to destroy these catastrophic remnants.