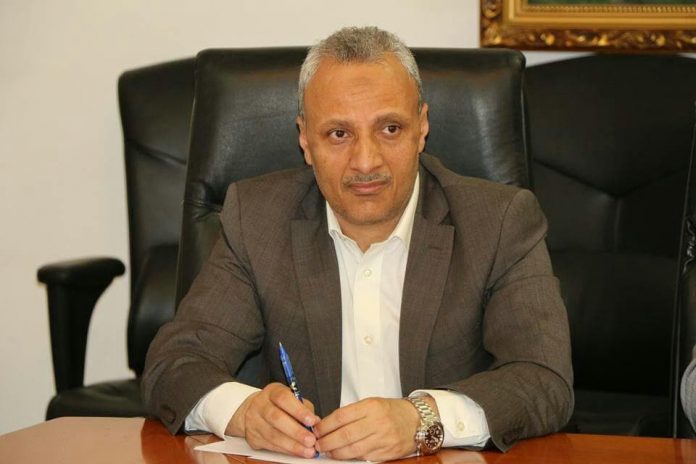 Deputy Prime Minister for National Vision Affairs Mahmoud al-Junaid on Saturday affirmed the Salvation Government's rejection of the aggressive practices carried out by the Saudi-Emirati occupation forces on a number of Yemeni islands.
During a consultative meeting held at the Executive Office of the National Vision Administration with representatives of official and community initiatives and bodies under the slogan "Socotra is a Yemeni environment and  Safer reservoir is an international responsibility," al-Junaid said the aggressive practices of the countries of aggression a flagrant violation of the security and sovereignty of the Republic of Yemen and international charters, norms and laws.
He held the countries of aggression and the United Nations fully responsible for the Safer floating tank and the environmental disaster that may result from any leakage or explosion of the tank at the world level.
Al-Junaid pointed out the complicity of the United Nations and the international community  against the crimes of the US-Saudi aggression and its use of internationally prohibited weapons to kill civilians and destroy the capabilities of the Yemeni people and the country's infrastructure.