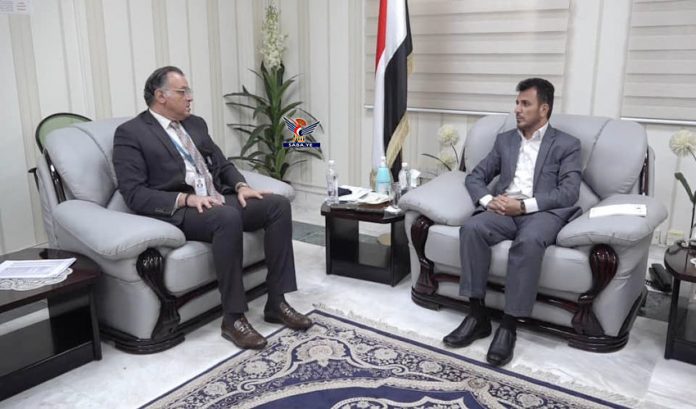 Minister of Public Health and Population, Dr. Taha Al-Mutawakel, discussed on Wednesday with the World Health Organization (WHO)'s representative in Sana'a, Dr. Adham Rashad Abdel Moneim, ways to enhance cooperation to face the health sector obstacles.
The meeting touched on the needs and requirements of the health sector in Yemen in light of the continued aggression and siege.
The Minister of Health reviewed the difficulties faced by the health sector, especially in light of preventing the entry of medicines and medical supplies by the Saudi-led coalition, including medicines for patients with chronic diseases.
Dr. Al-Mutawakel touched on the continued detention of fuel ships by the coalition countries, which heralds a humanitarian catastrophic due to the suspension of some services and departments in hospitals and medical facilities.
WHO's representative indicated the organization's keenness to provide support to the health sector in Yemen and to provide oil derivatives, including diesel, to hospitals.