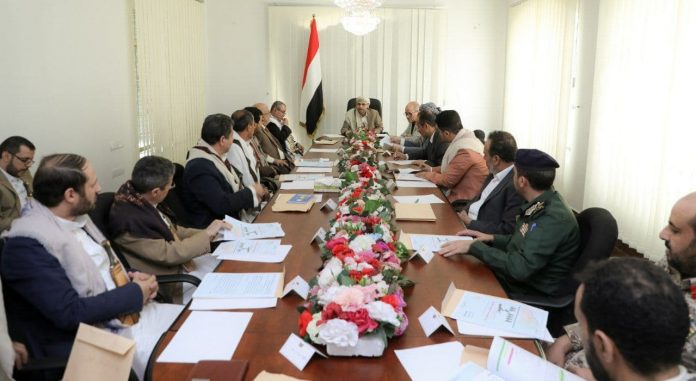 President of the Supreme Political Council Mahdi Al-Mashat on Saturday chaired a meeting for a number of the state's military, security and judicial leaders.
During the meeting, attended by members of Supreme Political Council Sadiq Amin Abu Ras, Mohammed Saleh Al-Nuaimi and Ahmed Ghaleb Al-Rahwi, the procedures for the general amnesty and the feasibility of its continuation were discussed.
The meeting touched on the evaluation of the previous stage of the general amnesty, negatively and positively, and the measures required by the current stage regarding the general amnesty in accordance with the requirements of reality and the appropriate steps in this regard.