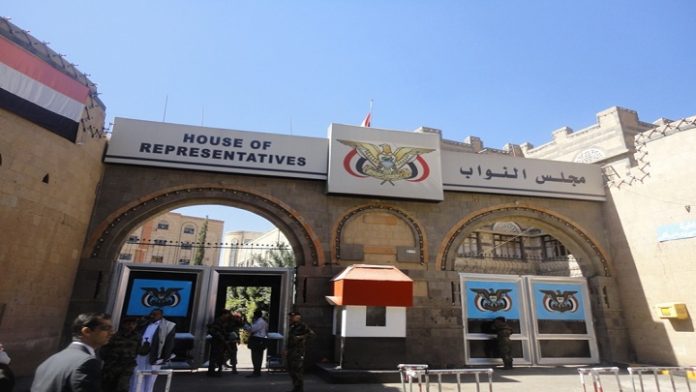 The Parliament on Monday renewed its condemnation of the silence of the international community, the United Nations, the Security Council, and its affiliated bodies on the continued massacres committed by US-Saudi aggression coalition against Yemeni children.
In the session chaired by Speaker Yahya Al-Ra'i, the Parliament members denounced the lamentation of the British delegate to the Security Council over the minor injuries of two Saudi children, ignoring the blood and body parts of Yemeni children who are being killed daily by the US-backed aggression warplanes and with the latest American and British internationally-prohibited weapon, especially in Saada and Marib provinces.
The people's representatives called on the international community and the free people of the world to condemn the aggression coalition's crimes against the Yemeni people and put pressure on their countries and governments to stop the aggression, lift the siege, and open all Yemeni ports and airports.