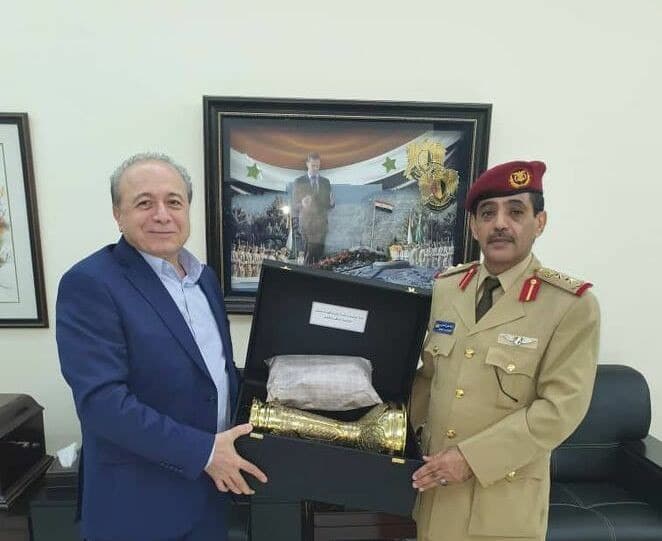 Major General Kifah Melhem, head of the Military Intelligence Division in the Syrian Arab Army, has met with the military attaché of the Republic of Yemen, Colonel Sharaf al-Mawri on Sunday.
During the meeting, they discussed the latest developments in Yemen and the cooperation between the two countries in the relevant areas.
At the meeting, Colonel al-Mawri conveyed the greetings of the head of the Yemeni Military Intelligence Service, Major General Abdullah al-Hakim, to his Syrian counterpart as well as to Syria's military commanders and all members of the Ministry of Defence.
Major General Melhem praised the victories of the Yemeni army and Popular Committees.
He stressed the importance of strengthening cooperation between Yemen and Syria in the face of al-Qaeda and Daesh, as well as of the exchange of information and experiences that will limit the activities of takfiri groups in the two countries.