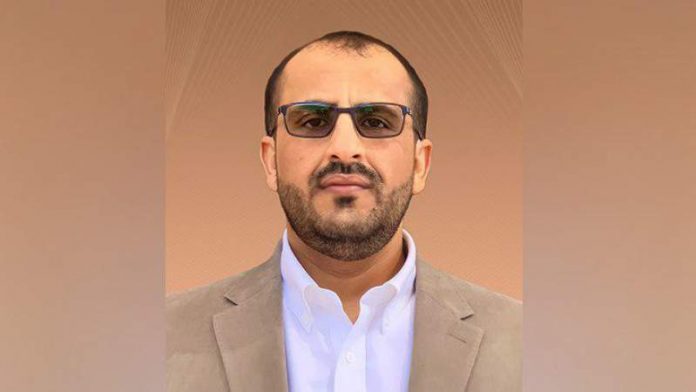 The head of the national delegation, Mohammed Abdulsalam, highlighted the Saudi mistake with its insistence on continuing the barbaric aggression and suffocating siege.
He explained that the aggression's aim is to bring the whole country to what the occupied areas have reached, in terms of a dire economic situation and chaos in every level.
The head of the National Delegation affirmed that the Yemeni people will continue to defend themselves in response to the insistence of the US-Saudi aggression to continue its aggression and siege.
"Just as they insist on continuing their aggression and siege, our Yemeni people continue to defend themselves," Mohammad Abdulsalam wrote in a post published on his Twitter page.
Abdulsalam warned the coalition of aggression, saying, "The countries leading the aggression must realize the size suffering and destruction caused by their war and siege, and be aware that this will cost them more and more."
Head of the National Delegation confirmed on Thursday that any positive statements on Yemen depend on practical steps, including lifting the siege and giving priority to the humanitarian aspects, as they are urgent issues that touch the needs of all Yemenis.
Earlier this month, the head of the National Delegation said any call for an end to the years-long Saudi-led aggression is insincere as long as the crippling Saudi blockade against the country persists.