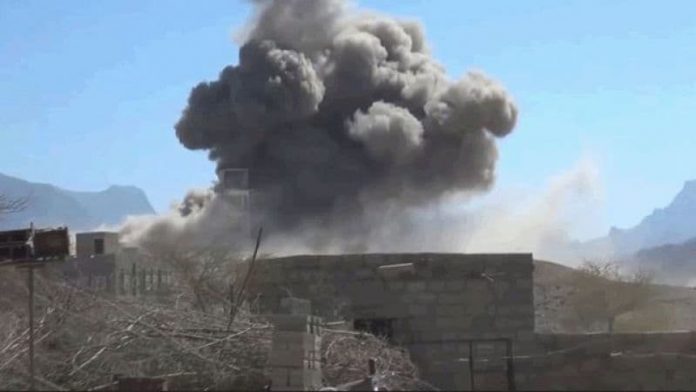 The US-backed Saudi-led aggression coalition warplanes launched a series of airstrikes targeting several areas in Marib, Jawf, Amran and Saada provinces,  a security official said on late Monday.
 The official explained that the coalition warplanes waged 17 airstrikes on the district of al- Jaubah, seven on Sirwah and six others on the districts of Majzar and Medgal in Marib.
In Jawf, the coalition aircraft launched seven airstrikes on Labanat area in al-Hazm district and another airstrike on  Al-Maraziq area in the district of Khub Washaef.
In Saada, two airstrikes were waged on the districts of  al-Dhaher and Kitaf, while two others on the district of Harf Sufyan in Amaran province.