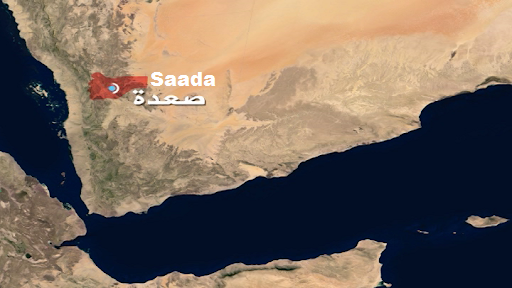 US-Saudi aggression targeted once again water projects and communication networks in Sa'ada Governorate, late on Tuesday evening.
Local correspondent in Sa'ada reported that the US-Saudi aggression launched three raids on the tanks of the Sa'ada City Water Project in the Tummams field.
He added that the aggression warplanes targeted, with two raids, the communications network in the Al-Abdeen area, south of the city of Sa'adah, and the communications network in the Bani Ma'in area of ​​the Razih border district with two raids.
The correspondent pointed out that the number of the aggression's raids on the communications network in the Al-Abdeen area reached eight raids during the past hours.
Earlier in the day, the aggression warplanes had launched a raid on the communications network in the Al-Hashwah District.
The bombing of the communications networks has cut off communications service in several areas in Sa'ada Governorate in Monday.
The aggression has also destroyed several communications networks in the governorates of Amran and Al-Jawf.
The Ministry of Telecommunications and Information Technology condemned the targeting of the communications networks, stations and towers by the US-Saudi aggression, in Sa'adah, Amran and Al-Jawf.
The ministry said in a statement on Sunday that targeting communications networks reveals the ugliness of the aggression and its malicious criminal goals against Yemeni people and their capabilities, and depriving them of all necessary services.
It added that the aggression's targeting of telecommunications services and facilities deprives tens of thousands of citizens of basic telecommunications services and doubles their suffering.
The ministry held the countries of the aggression, led by the US, responsible for targeting telecommunication facilities and the consequences thereof.