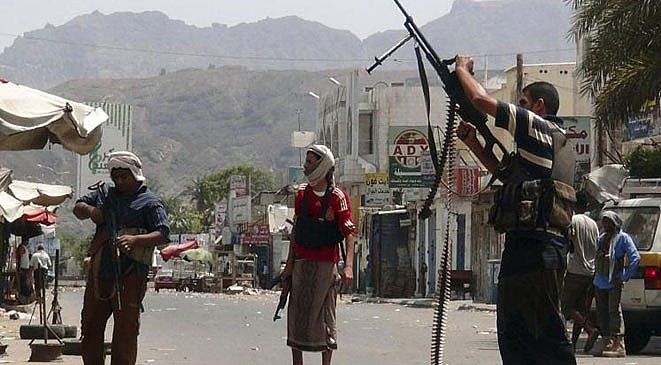 At least three people were seriously wounded as a result of armed clashes erupted on Sunday between armed mercenary factions loyal to Saudi-led aggression in Taiz province, southwest Yemen.
According to local source, the clashes took place in the vicinity of the courts complex in the city of Taiz.
As a part of insecurity and chaos in the province, Islah militants besieged Al-Thaoura hospital, in order to storm it and to kill one of the wounds of the clashes that erupted between Islah militiamen factions three hours ago.
The city of Taiz is witnessing insecurity state due to the conflict between the factions backed by the aggression in the city.