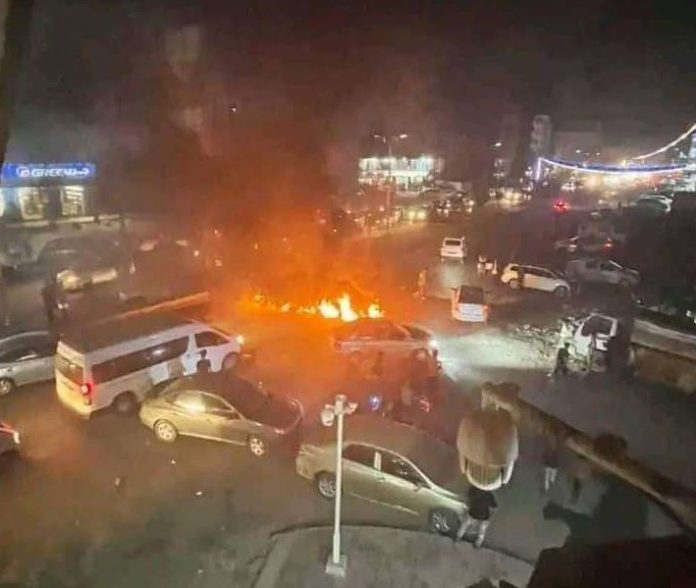 Activists directed widespread calls on Sunday for protests in Aden, southern Yemen, and the closure of roads in protest against the rise in prices of commodities and gasoline.
"We will escalate our protests in the event that prices are not reduced and gasoline is not reduced. For the first time, a popular uprising will be announced to control all facilities. The people will administer it, as they are the owner of the authority and authorized to do so according to the constitution," activists said.
"We call on the people to act, as there is no more time to wait, as the price hike has killed the citizens," they added.
On Sunday, massive protests erupted in the city of Aden to denounce a new price dose of gasoline passed by the Saudi-backed government, with the worsening of the deteriorating living conditions.
Sources said that protesters blocked main and subsidiary streets with damaged tires in the Mansoura district, in protest against the oil company's raising the price of a 20-liter tank of gasoline to 26,000 riyals.
Sources added that the streets of Mansoura, the largest district of Aden, were suffocating in traffic, after protesters prevented the passage of cars, chanting slogans demanding the departure of the corrupt Saudi-backed government.
Angry protests also spread to other streets along the districts of Sheikh Othman and Brega, while many shops closed their doors.