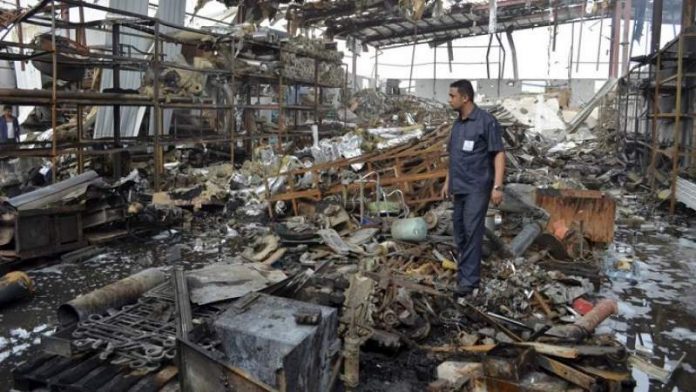 Officials in the Sana'a government confirmed on Sunday that the US-backed Saudi-led aggression has targeted the industrial sector in Yemen and considered this a tool of the economic war, which negatively affects the standard of living of the people.
The Undersecretary of the Ministry of Finance for the Statistics and Planning Sector, Ahmed Hajar, said in a press statement that "dependence on the outside world in the manufacturing sector doubled the burdens of the economic war."
He pointed out that the coalition countries focused on ensuring Yemen's dependence on foreign imports.
Hajar stated that the economic war targeted this sector in order to create an economic downturn and to raise the costs of production inputs, which contributes to the decline in the gross domestic product and affects the standard of living of the people.
For his part, Nazmi Abdulrahim, Director General of National Accounts in the Central Statistical Organisation, explained to Al-Masirah TV that the cumulative contraction rate in the manufacturing sector reached 55 percent at its lowest level.
Abdulrahim noted that the coalition focuses on direct targeting of various industrial and production facilities, and causes the inability of a percentage of them to be restored to full activity.
He affirmed that "targeting the industrial sector contributed to putting pressure on the population's standard of living and raising unemployment levels."