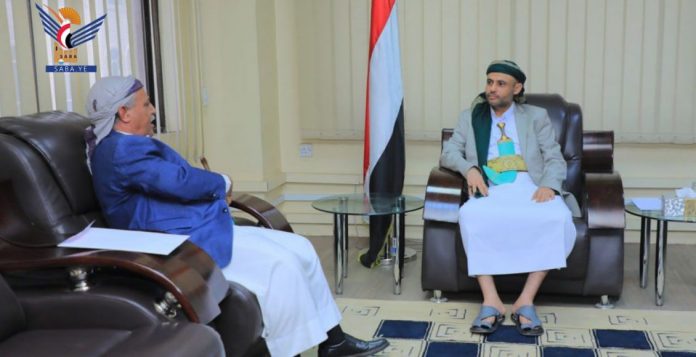 President of Political Council Mahdi Al-Mashat met on Saturday with the Speaker of Parliament, Yahya Ali Al-Ra'i in the capital Sanaa.
In the meeting, they discussed role of Parliament in strengthening cohesion and alignment to face challenges that the country is going through.
The meeting touched updates on the national scene, implementation of the declared UN armistice, despite the reluctance of the other party to implement what was agreed upon, especially coalition's continuation to seize oil ships and not operating flights according to the terms of the armistice.
Al-Mashat stressed the importance of Parliament's role in dealing with national issues.