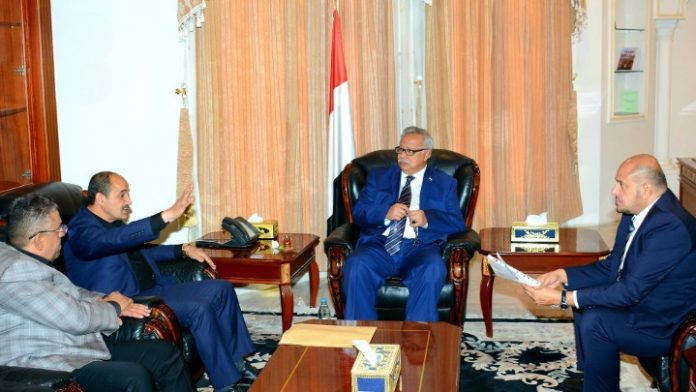 Prime Minister Dr. Abdulaziz Saleh bin Habtoor on Sunday stressed the need for the various central and local agencies to abide by the construction law and its executive regulations.
During his meeting with Minister of Public Works and Roads, Ghaleb Mutlaq, and Secretary General of the Local Council of the Capital Municipality, Amin Joma'an, the Prime Minister noted the importance of adhering to the law to preserve the safety of implementing urban plans and confronting random construction that distorts the aesthetic aspect of cities and often lacks basic services.
The work plan of the Ministry of Public Works and Roads and its affiliates for the current Hijri year was discussed, as well as what has been implemented of the plan during the first quarter of this year and the level of achievement in last year's plan for various sectors, including the maintenance of roads within cities and between provinces.
The meeting touched on the progress of the planning and supervision process for the construction of buildings in the Capital Municipality and the approved standards and requirements.