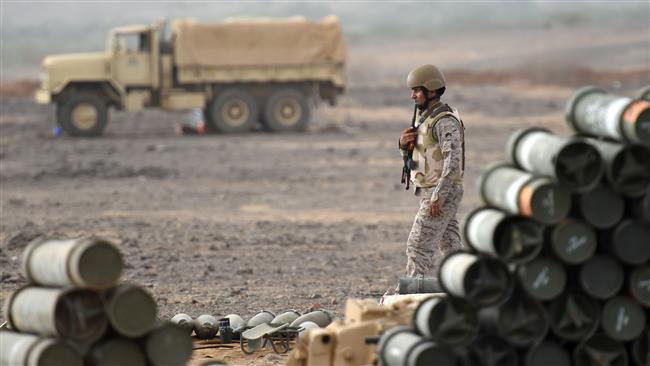 Althawra Net
Yemeni army and People's Committees have targeted the positions of Saudi forces both inside Yemen and on Saudi soil, inflicting heavy losses on them in a new series of retaliatory attacks.
A Yemeni military source said that the army troops and fighters from People's Committees destroyed a number of bases and arms depots used by Saudi forces in an area situated between Yemen's central province of Ma'rib and al-Jawf Province in the north on Friday.
The attack left an unspecified number of Saudi military forces dead and injured, Yemen's Saba Net news agency reported.
In addition, several Saudi soldiers were wounded in rocket attacks on their base in Saudi Arabia's southwestern region of Jizan. Other bases in the Saudi region of Najran also came under attacks by the Yemeni forces.